Coca Cola Coke Machine Cavalier 72 Professional Restoration Vendo 81 56 44 39 80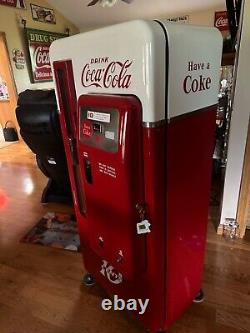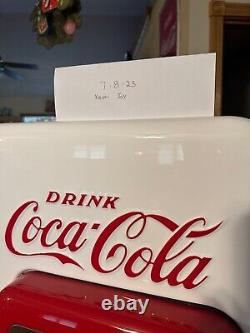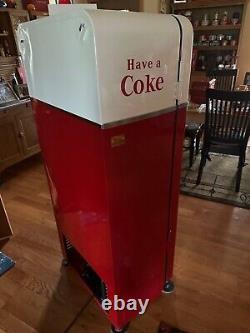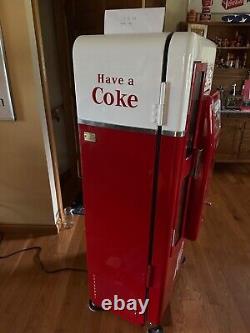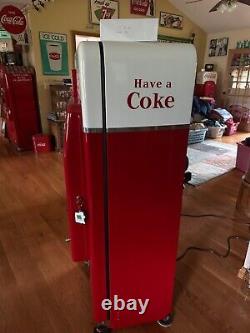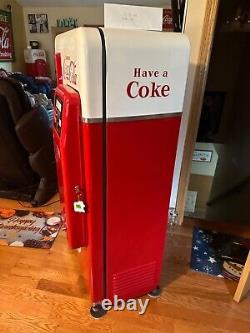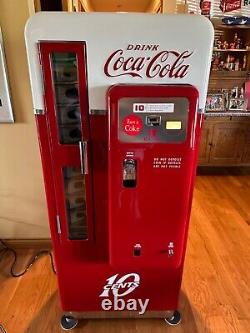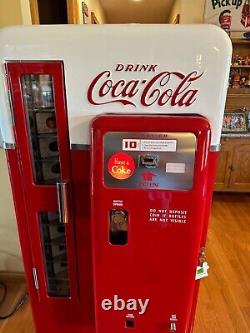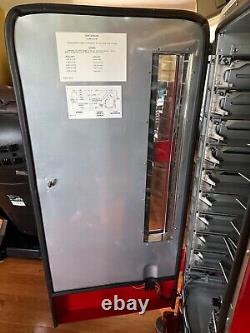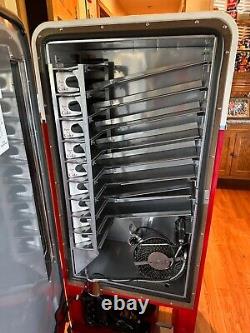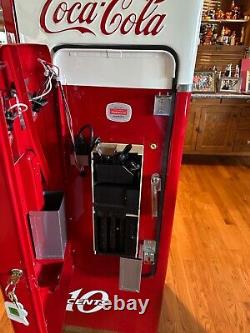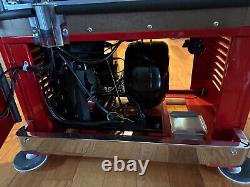 1950's Perfectly restored by the owner of funtronics. They are the only company authorized to reproduce anything with the coke logo. Who better to have restored the machine than the company that sells all the parts! Every nut bolt and screw removed then sandblasting and paint inside and out. New insulation, new thermostat, hinges removed and paint applied prior to reinstalling them. Original glass window and this machine features the large coke logo. New wiring, coin mech gone through and an automotive finish applied.
All works perfect without a scratch anywhere.

---