Coke Machine- Cavalier USS 8-64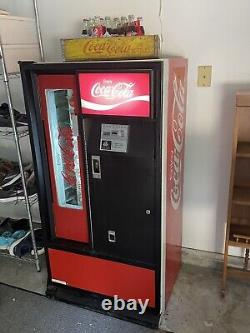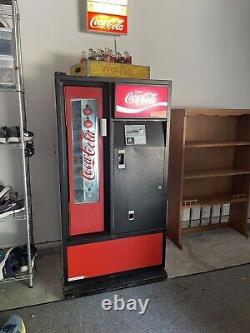 This Coke machine is the perfect size for home use. It will dispense cans or bottles of almost any size. It is from 1982 but had a new compressor installed in 2018.
It also uses R-134 freon. It's in great shape and is in current use.
Keeps drinks cold and all lights are new. Coin controller works as it did when in service. I have parts and repair manuals included.

---