Rock-ola 5 Select 7 Ounce Can Juice Vending Machine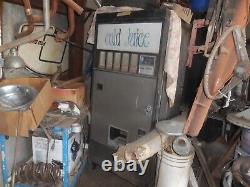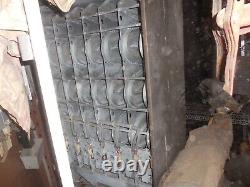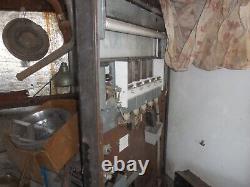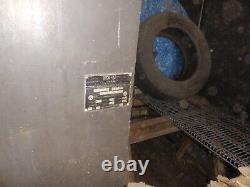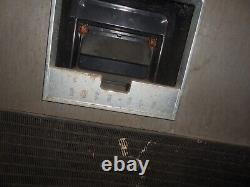 THIS UNIT VENDS 7 OUNCE CANS OF ANY BRAND JUICE, OR ANYTHING ELSE THAT COMES IN A REGULAR TYPE 7 OUNCE CAN. I HAVE HAD THESE MACHINES FOR ABOUT 20 YEARS AND I NEVER USED THEM AS I WAS IN THE ICE CREAM VENDING BUSINESS AND DUE TO THE TERMS OF MY CONTRACTS, I WAS LIMITED TO ICE CREAM AS I CONTRACTED TO FULL LINE VENDING COMPANIES. I HAVE PLUGGED BOTH OF THEM IN AND THEY ARE STILL COOLING FINE.
THEY COULD USE A GOOD CLEANUP AS THEY ARE COVERED WITH YEARS OF DUST! THESE ARE MANUFACTORED BY ROCK-OLA........... A NAME WELL KNOWN IN THE VENDING CIRCLES FOR KILLER JUKE BOXES AND DURABLE DESIGN. ALSO ONE OF THE CONTRACTORS FOR THE M-1 CARBINE DURING THE WWII YEARS. THIS MACHINE IS NOT THE MONSTERS NOW SEEN ABOUT EVERYWHERE WITH DEDICATED COKE OR PEPSI MOTIFS.
THESE ARE GENERIC FRONT AND CAN DISPLAY ANY BRAND OF YOUR FAVORITE BEVERAGE. THE CABINET MEASURES 72" TALL, 31" WIDE AND 26 DEEP. CAN BE USED IN A GARAGE OR BASEMENT WITHOUT TAKING UP YOUR VALUABLE SPACE! ANY OTHER QUESTIONS JUST ASK.

---