Vending Machine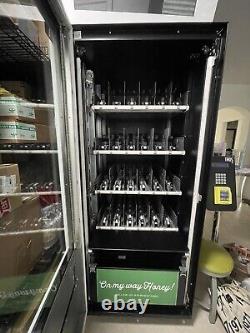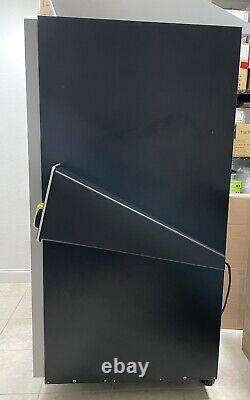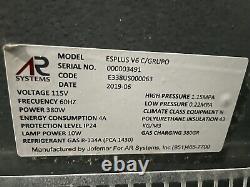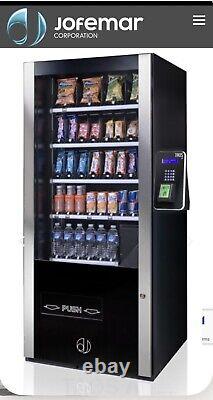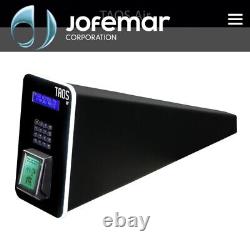 Jofemar High-Tech, Refrigerated Single Vending Machine for Sale with Brand New Taos air (Main Brain) and NAYAX CC. 1 Refrigerated Jofemar Combo ES Plus V6 Vending Machine. 1 TAOS air Included (Main Brain) Brand New. If you know Vending Machines, you know Jofemar is the Ferrari of Vending Machines. If support or technical assistance is ever needed, Jofemar's US Headquarters is located in Miami (Doral).
This Machines currently in a storage. · Programmable health and safety controls, as well as expiration date per selection. · Continuous self testing & diagnosis Failure incident report.
· Energy saving feature which turns off display lights during non-operational periods. Modular cabinet built with corrosion resistant & rust proofing treatment. · Complete accounting data storage and retrieval via DEX/UCS port is RS232 C plug.
· LCD display of programming messages, product price and machine status. · Greater capacity per selection for most items. · Refrigeration unit can be easily serviced from the fron of the machine. · Front security lock with 3 locking points. · Injected foam cabinet assures the best refrigeration using lower power consumption.
Those Machines currently in a storage. 72"H x 42W x 37"D. Glass Size 43 H x 25W.
Electrical 110 - 115 VAC / 8 amps. Refrigeration R134A - CFC Free.

---