Vintage Vendo Coca Cola Vending Machine Service Parts Manual Coke with Binder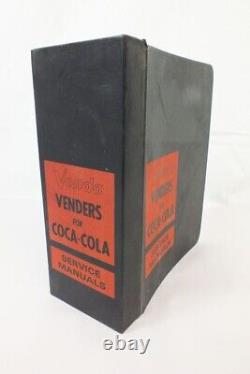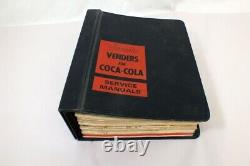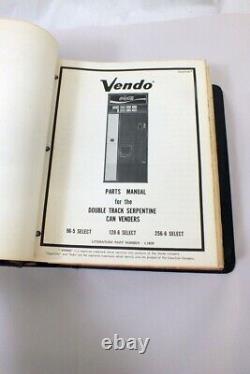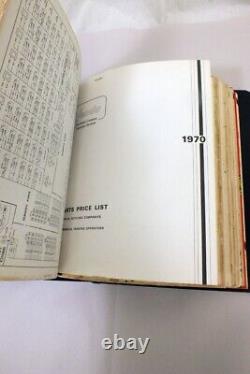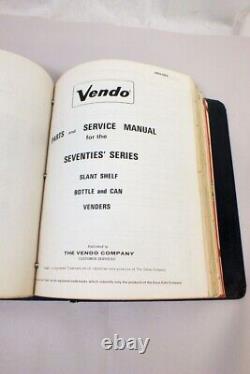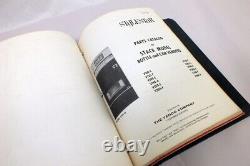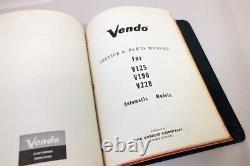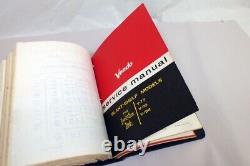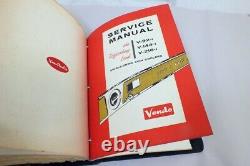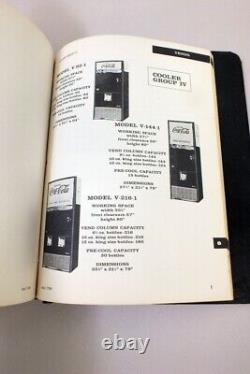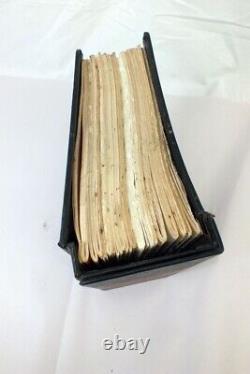 Vintage Vendo Coke Machinem Service Manuals. Fresh from a Dallas Estate comes this.
Collection of multiple service manuals covering a wide variety of Vendo vending machines. These are all mounted in a Vendo Coca Cola binder. Looks like models covered are as follows.
V165, V246, 96-5 Select, 128-6 Select, 256-6 Select, Stylestar P1001A-A Pre Mix, V125-G, V198-B, V228-F, V304-G, 192-6 Select, 384-6 Select, 384-8 Select, Stylestar V100-E, V125-F, V190-E, V198-A, V228-E, V304-F, V148-F, V185-G, V290-F, V306-A, V348-F, V464-B, H63D, H90D, HA110B, H126E, H154B, V-77, V-110, V-154. V-125, V-190, V-228, V-92-1, V144-1, V-216-1, VP1000-3, and VP1000A3. Also included is a 1971 Accessory and supply catalog, a 1970 Parts Price List, Service Manual and Parts Catalog for Vendo Coinage, Parts and Service manual for the Seventies Series Slat Shelf Bottle and Can Venders, Parts catalog for 10 cent 3 way changers. It looks like there's about 17 catalog/ manuals. All are in pretty good shape with the exception of a few pages on the first catalog that are damaged. The binder is in great shape and displays well. Please see photos below and if you have any questions, let me know and I'll answer promptly. All photos are of actual item offered.

---